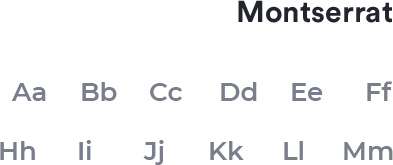 When it comes to building a website, there are two routes to take: custom designed themes and a theme pre-built with a template.
Though relying on the pre-built variety is simpler and quicker, there are plenty of advantages to taking the custom route. Do not underestimate the importance of this decision. The theme of your client's website is of critical importance. Its visual appeal plays a significant role in swaying prospective customers to purchase your client's services/products and return to the website for future visits.
Let's delve into the merits and flaws of each type of theme.
Custom Designed Themes
The primary benefit of opting for custom designed themes for your client's website is that it is built with that business's idiosyncrasies squarely in mind. From the company, ethos to target customers, the brand, and goals, a custom designed theme reflects what the business is truly all about.
The main disadvantages of custom designed themes are the cost and time. Compared to pre-built themes, the custom designed variety takes longer to create and costs more money. However, it is almost always worth it in the end.
Put yourself in the position of a target customer. He needs a particular product or service. Hop's on the web and conducts a search with Google. He spots your client's website on the first couple of pages and clicks the link. Once he reaches your website, the user experience design, as well as the site's aesthetics, become critically important.
If the customers find a custom designed website theme that looks unique compared to competing businesses' websites, there is a much better chance that those prospects will hold your client's company in high regard. This is the type of lasting impression that a custom designed website theme creates.
Even if the prospect doesn't immediately pick up the phone to call your client's business, place an online order or head on out to your client's brick-and-mortar location, he will be highly inclined to return to your client's website for a future visit.
At the bare minimum, the polished appearance of your website's custom designed theme will improve the prospect's perception of your client's business and drastically boost the odds that he eventually becomes a paying customer.
Pre-Built Website Themes
It is possible to build a website with a basic template. The main benefits of pre-built website themes option are quick formation, low cost, and minimal effort. If you are in desperate need of a website and truly believe that creating a website in a rapid fashion will significantly boost your client's bottom line, the pre-built website theme might be your best option.
Some of these themes are even available at no cost. Others mandate that the user pays a license fee for use.
Once a pre-built website theme is selected, the webmaster chooses the images and content he desires and implements them accordingly. Most webmasters want to add the company's logo, images that reflect the business's products/services and unique content that engages the target audience.
Though it might seem like the pre-built design theme option is ideal, it also has an array of disadvantages. The primary problem with pre-built website themes is that they are used by other websites. When a potential customer visits such a website, he might be turned off by the fact that he has seen a similar theme on one or many other websites.
Some pre-built website themes are used by thousands of other business owners. In a nutshell, a pre-built website theme will not separate a company's website from the pack.
Another common problem with pre-built website themes is that they are often weighed down with unnecessary features that sometimes slow the load time. Certain pre-built website themes are strongly criticized for not being responsive to user demands. In some instances, the developer of the theme does not regularly update it or remedy its bugs.
The Verdict
It is advisable to opt for a custom designed website theme as opposed to a pre-built one due to the fact the importance of a company's website continues to grow across posterity. A website with a highly unique look and feel will help a business convert plenty more prospects than a standard pre-built theme used by countless other companies.